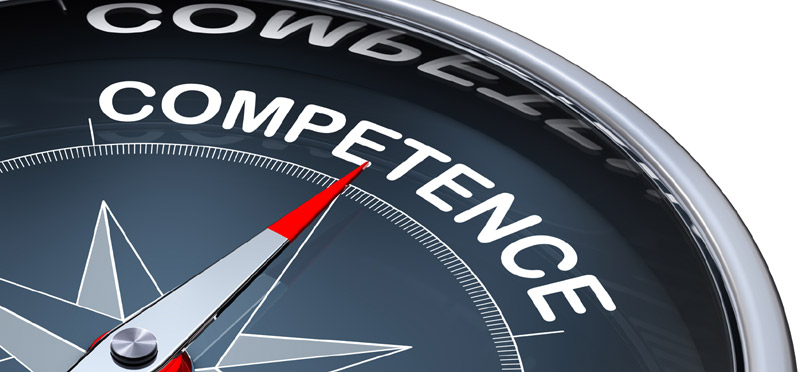 Behavioural Competencies – an Important HR Tool
Introduction
A competency is an underlying characteristic of a person that allows him/her to deliver superior performance in a given role. Competencies therefore are those skills, traits or behaviours that distinguish the best from the rest in an organization.
The pioneering work in the field was done by McBer Consultants, a firm started by famous David McClelland and his associates in the sixties. They developed and tested the competency model in 22 countries and across the industries including government enterprises. Today almost all the international fortune 500 corporations have integrated the concept of competencies in all critical areas of HRM. The concept therefore is well proven and is not a "buzz word" or "fad. And it is an accepted fact today that the superior performance on a job is a product of right competencies.
The original model developed by McBer took into account technical, managerial as well as behvioural competencies required for superior performance on a job. However, it was discovered that identifying technical/managerial competencies for a job, as well as their assessment in an individual, was a relatively an easy task. However, it was difficult to do so in case of behavioural competencies. It was also discovered that developing technical skills is easy and takes lesser time. Behvioural competencies, on the other hand, are deep seated and cannot be easily developed. Some of them, for example Assertiveness, are really "inborn" and have little chance of getting developed at a later stage. Therefore, the focus subsequently shifted to Behavioural Competencies. And a new trend emerged which said loudly and clearly that "hire for traits and train for skills".
Application of Behavioural Competencies
Application of Behvioural competencies is absolutely important for bringing superior performance across the organization and it is applicable to all-important areas of HR. We have already talked about its role in selection and we will try and find out as to how it improves performance by getting integrated with other HR systems.
1.Selection and Placement: For management positions, there are a few competencies that are common and they may be difficult to develop at a later stage. Hence, even when an organization hires MTs, they must have a set of behavioural competencies. While for senior management positions, the person must match the competency profile required for the job and otherwise, we can be very sure that the person will not give superior performance on the job. Once, a person has been hired, it is important to assess his/her competencies periodically,
(it happens automatically once the concept is integrated with the performance management system) and place the person on a role, which best matches, his/her competency profile.
2.Succession Planning: It is an accepted fact that organization which groom their existing people for taking senior positions, are the one which get good people at the entry level, have lesser turnover at managerial level and a much higher level of motivation in their managerial team. The other major advantage of a succession planning exercise is that you have people in senior positions that have a much stronger sense of "belongingness" and far better understanding of the business. By integrating the concept of competencies in the HRM, it is very easy to identify a set of people for a given position and groom them to take over the same in due course of time. What is more important that you not only have a few successors for the job but you are also sure that they will deliver a superior performance. It is therefore absolutely important to have the competencies integrated in the succession planning process of an organization.
3.Career planning & Job rotation: The concept of competencies would enable an organization to identify the potential of the existing employees and put them in jobs where they will give optimal performance. Very often it is seen that a person might be performing a particular role very efficiently but when promoted or moved to another position, s/he fails. This happens because the person didn't have the requisite set of competencies for the new role. By developing the career planning and job rotation exercise around competencies, the organization not only puts the individual into optimum use but also ensures growth and success of the employees within the organization
4.Performance Management: This is one area where the concept of competencies can create wonders. Once competencies have been identified for a role, they get listed in the performance management system and therefore an individual knows that s/he will also be rated on these in addition to the KRAs. In other words, the individual makes efforts to develop and use required competencies and hence delivers much higher level of performance .For example, if initiative was a key competency for a job, the individual now makes effort to take initiative and thus improves upon his/her performance. Mere introduction of the concept in this area, therefore improves, performance across the organization without any special efforts or costs.
Introducing Competencies in an organisation:
There are two approaches that can be used for introducing the competencies in an organisation. We will discuss pro and cons of each on of them.
·BEI – the purist method: This was the method used by McBer after looking at various alternatives. In this method, you identify for each role at least 2 existing superior performance and two average performers. BEI (Behavioural Even Interview) is than conducted on both sets of people. At least 2 BEIs are important to draw enough information on the task and people management competencies. The behavioural data gathered during the interviews is isolated and put into to an "umbrella" category. For example all behaviours that indicate initiative are brought under one umbrella. So at the end of the exercise, you have mapped competencies of all the individuals interviewed. Now you compare, the competences displayed by superior performers with that of average performers. The competencies that are present in the superior performers but not in average performers are the one those are important and are known as distinguishing competencies. They become the competencies for the role.
·Generic Model: There are generic models of behavioural competencies available with their specific behavioural indicators. An expert panel is formed for each job (normally all the role members) and the panel is asked to look at the generic model and find out what behavioural dimensions are required for achieving superior performance on the job. The competencies identified are then rated and ranked to isolate the distinguishing competencies and leave the threshold one. At the end of the exercise, you now have a set of competencies for each role. We now need to validate this by looking at our current superior performer/s on that role. For this purpose, you discus the generic model with the immediate boss of the superior performer and at least one peer person from the customer department and a subordinate and ask them to identify the competencies from the generic model which best describe the superior performer. You again need ro rate and rank them to isolate the distinguishing competencies. You now co-relate this to the model developed from the expert panel and do the required fine-tuning to freeze the competencies for a role.
The purist method is far more foolproof and also enables the organisation members to develop BEI skills. However, it is time consuming and demands higher resources. In the second method, you can introduce the concept at a faster pace and fine-tune this as you start practicing. However, developing BEI skills in key managers responsible for selection and appraisal would be required even if one was to use the generic model.