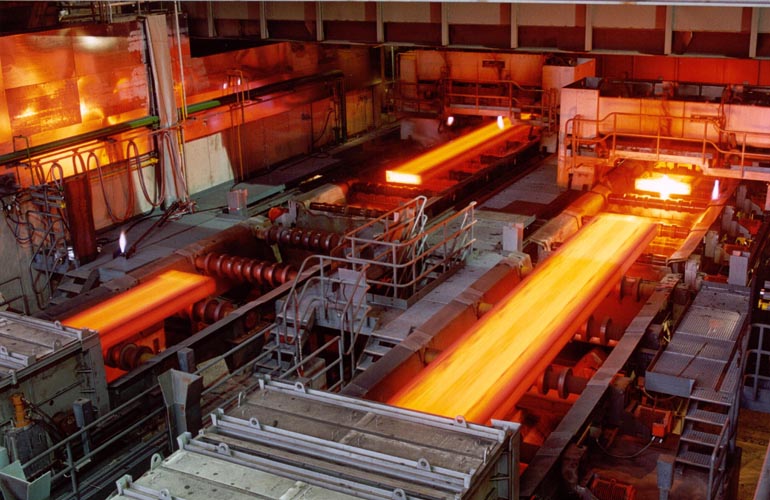 Indian Steel Industry: Prospects and Challenges.
Overview
Steel and Cement are two great traditional indicators of state of the economy. Automobile is now a global benchmark and of course its status also sums up the state of the steel industry. India is the fourth largest producer of steel with a market value of US$ 57.8 bn in 2011, expected to reach US$ 95.3 bn by 2016. Indian Steel industry has posted a CAGR growth of 10.7% over the last 10 years.  It is a core industry for, as well as primary and secondary employment generation.
Prospects – all in the future (tense):
The Indian steel industry is expected to register exponential growth in the future, riding on increasing urbanization, and projected growth of infrastructure, automobile and real estate sectors.
India's outlook has improved following the election of the new government which is promising pro-business reforms. The government of India has set a target to triple Indian steel production to 300 million tons by 2025.
Key foreign players in the industry are investing in India which gives an optimistic feel for the industry.
Investments and developments in the recent past:
Japanese steel maker Daido Steel Company will pick up 10 per cent stake in Maharashtra-based Sunflag Iron and Steel for around Rs 56 crore (US$ 9.09 million).
Tata Steel has initiated talks with the Klesch Group, a Swiss Investment bank with interests in commodities, to undertake "detailed due diligence and negotiations" for the possible sale of its long steel business and associated distribution activities in Europe.
Posco India, the subsidiary of the South Korea headquartered company, will invest US$ 20 million to set up a steel plant in Sanand in Ahmedabad. The plant will produce steel sheets to meet demand from automobile companies that have made a hub in Sanand.
Essar Steel has announced the commissioning of an integrated 6 MT iron ore pellet plant near Paradip in Odisha. The factory is linked by a 253 km slurry pipeline with a facility which is located at Odisha's iron ore belt and can beneficiate low-grade ore.
Challenges/Concerns:
Delays in the government allocating sufficient iron ore blocks, regulatory approvals and challenges in land acquisition have slowed many steel projects. Some of these hopefully get addressed in the current quarter.
Shift towards relatively lower steel demand growth in most of the heavy-weight economies including China.
Structural shifts in the Chinese market arising from over capacity coupled with weakening prices are threatening the Indian players.
As China threat was partly getting managed through the anti dumping duty route, we now have Russian problem. Russia is a key producer of steel and as its currency has hit rock bottom, the Indian market will again see very cheap imports.
The franchisee route or the smaller producers perhaps are the biggest threat to the industry. They are able to use the name of big players and use the re-cycle material.
The industry therefore faces external as well as internal threats. The manufacturing cost in India remains high and with coal getting auctioned, it will only go up further. China and Russian producers will keep flooding the market directly or indirectly with a helping hand from Indian importers keen to make a quick buck even if the methods are unethical.